It has not been the best day. I found out I owe a huuuuuge tax bill. It's not unexpected, and I've put money aside so I can cover it. Still, I was hoping for some better news. Or a miracle. That would have been nice. Sadly, it wasn't to be.
And it's been snowing all day. For pete's sake, enough already!
I've cheered myself up a bit by staring at this new picture from
The Edge of Love
: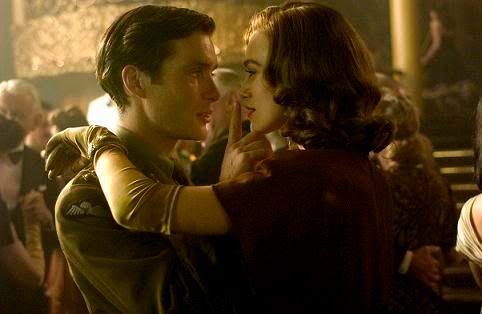 The world just looks more beautiful in sepia, doesn't it? And part of me longs for the days when long gloves were in style. They'd go so well with the sweatshirts I wear these days.
But there's a bit of melancholy in seeing this picture, too, since I recently resigned from my duties on
The CillianSite
. I just ... lost my Cillian mojo, I guess.
I really wish spring would get here.