Best thing I've seen all day!
I was not going to post again until I'd caught up with comments, but then I saw this, and I couldn't resist...
Queen Latifah as Ursula in an Annie Leibovitz photoshoot!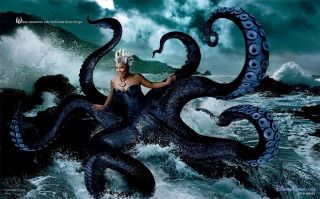 See lots more pics of the actual photoshoot
here
. I want to know where to get the costume. Think of all I could do with tentacles!