Winterlude picspam (one of many)
Winterlude
(a.k.a. the best part of living in Ottawa) kicked off today!
It's always touch and go with the weather - last year was miserable, everything melted too fast - and with this year's extreme ups and downs, I was worried it'd be a bad one. Especially since it got up to 4C/39F yesterday. Not good for ice! But today's a gorgeous -13C/8F, and even though they're off to a slower start - this main tent usually has near-finished sculptures on the first day - everybody's working hard to catch up.
But the smaller display around the fountain is up: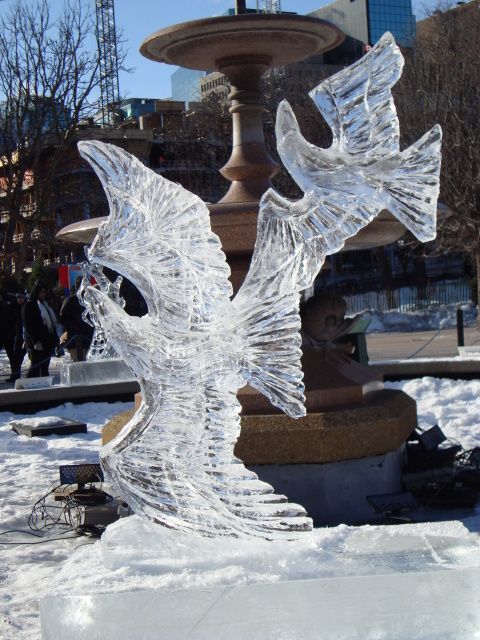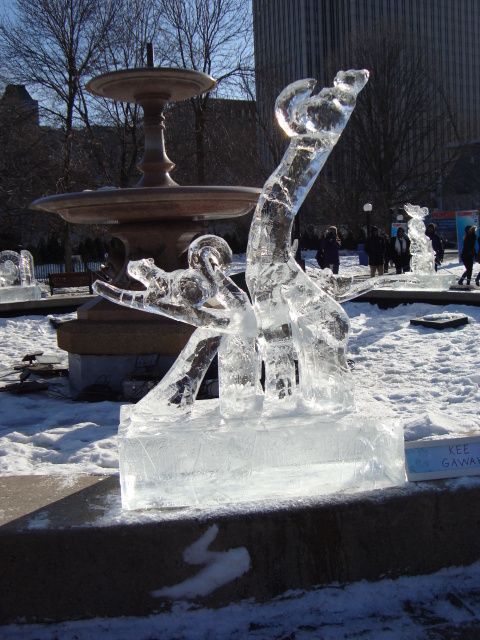 This year's festival commemorates the 50th anniversary of Canadian-South Korean relations, so there are some really cute displays of life in Korea:
Don't these look like an uncomfortable way to get around? My knees are achey just looking at them.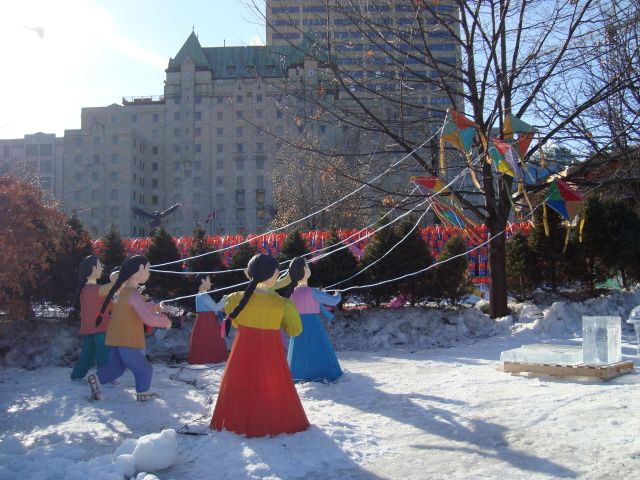 I have no idea what the dragon-turtle is supposed to represent, but I do love it.
And then there were these pods...
They were surrounded by all kinds of wiring so I assume something beautiful will emerge.
Finally, there was a teepee and this beautiful sculpture:
The photograph doesn't do it justice - with the sunlight streaming through, it was just stunning. I'm looking forward to going back at night and seeing it in all its glory.
That's it for now, but I'm sure there will be more very soon!