$%"*@#$*# Merlin
I owe a real update soon, but it won't be today. Suffice is to say that real life is surreal these days, blending with fandom in unexpected and amazing ways. Instead, have a snowy picture: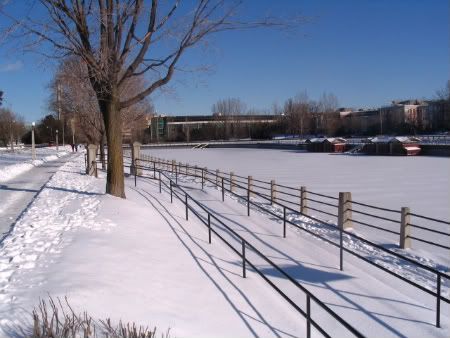 I took ton of pictures yesterday, and as usual there was only one I liked -- it's the lines of the buildings and the railing, kinda flow-y. By the way, that's the Rideau Canal, aka my skating rink. The snow's pretty, but it's going to be ages before it freezes at this rate. It's hardly ever open for skating before Christmas, I know, but every year I hope.
Got to bundle up now, I'm off to Slasher's brunch with my girls!