Hit me with your fanfic baby
ides_of_march
. Oh, and finish the ebook so I can keep my job. You know, minor things like that.
Which reminds me: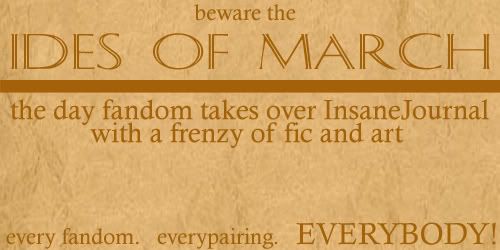 Now, where was I? Oh, yes. So I was at Staples today and picked up a 2G flashdrive for my little eeePC (aka Ingo). And after putting all the iPod versions of
Merlin
on it, I've still got buckets of room.
Which means I have a mission for you: Go forth and bring me fic! Pimp your own, tell me what you've read that's knocked your socks off, and the longer the better. I'm looking for any of the pairings I read: Merlin/Arthur, Colin/Bradley, Harry/Draco, McShep, Jack/Ianto (I'd add DeRo but I haven't let any of those slip past). I want to fill up this flashdrive with the best stuff you've got, anything to keep me entertained on those long train rides. Don't make me write my Big Bang!
I've been in complete fic withdrawal for the past couple of weeks. It hurts! And there's f-all time to read before I go, especially if I want to finish my RPF WIP for